Look at this adorable little thing.  This is the face of a kid who cannot wait to go to her first day of preschool:
Oh, hey! Look at this miserable little thing.  This is the face of a woman who cannot wait to finally see her very last day of preschool:
Why? Because I hate preschool.
I mean, really.  It's the worst.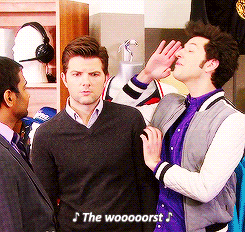 I'm currently suffering from the worst case of preschool senioritis.  You should have seen me at the parents' meeting back in September.  I dropped the older girls off at their school, then strolled into that room full of mostly new parents holding the Burger King soda I stopped for on the way (despite the fact that I was already fifteen minutes late at that point) and wearing the "I'm already bored with this" expression I first perfected as a 12th grader at George Washington High School during the late 90s.  I then made sure I was the first person to get up and leave when the teacher said we were done, because I learned after my rookie year that the early bird gets the first pick of parent jobs.  Enjoy planning the end-of-the-year party, Morgan's mom! I'll just be over here on party clean-up duty like #YOLO!
I went on the first field trip of the school year, and you guys, I KNOW I was supposed to feel nostalgic and a little weepy that it was the last time I would get up super early, make special arrangements to get my other kids to school, and drive thirty minutes to the apple orchard where I would shiver and freeze my way through the presentation on how bees make apples grow, then take a teeth-chattering hayride to a barrel in the apple orchard filled with apples while wishing I had worn a thicker coat and rain boots, but HAHAHAHA LOLZZZZ I was really thinking, "Oh THANK GOD I never have to do this again."  I did, however, splurge and buy an entire gallon of apple cider and a dozen donuts on the way out, because smell ya later, apple orchard! HAVE FUN WITHOUT ME NEXT YEAR!
Now that I'm rounding the corner on the halfway mark of the preschool school year, I can see now that there are benefits to being a senior mom in a sea of freshman parents.  I know exactly which parties are going to suck (suck it, Sharing Soup Celebration!), which field trips to skip out on (fuuuuuuck you, rollerskating rink!), and I already know when the volunteer sheets will be posted and to get my name up there early so I'm not stuck making fruit salad at 1AM the night before the Christmas party.  I know the class pet is named Goober the Bunny and that he's technically the Goober the Second, but shhhhhhhhh.  I also know exactly how hard the women who run our program work, and the right amount of side eye and attitude to give the teenage co-op students when they try to act a fool.
There's one more thing I know that a few of these rookie parents don't know: the bright, shining oasis awaiting them one day called public school.  It's a wonderful place, filled with full-day school, field trips with school buses that drive the children there for you, and best of all: no tuition payments.  I've seen the Promise Land, fellow preschool parents, and let me tell you: it is good.
Now, if one of you newbies could please stop me from giving the double-bird in the class portrait, that would be awesome.
Follow me on Facebook and Instagram so you never miss a post.  Better yet, pop your email address in the box at the top of the page and subscribe!  Also, you can read my essays in I Just Want to Be Alone, I Still Just Want to Pee Alone, and You Have Lipstick on Your Teeth!